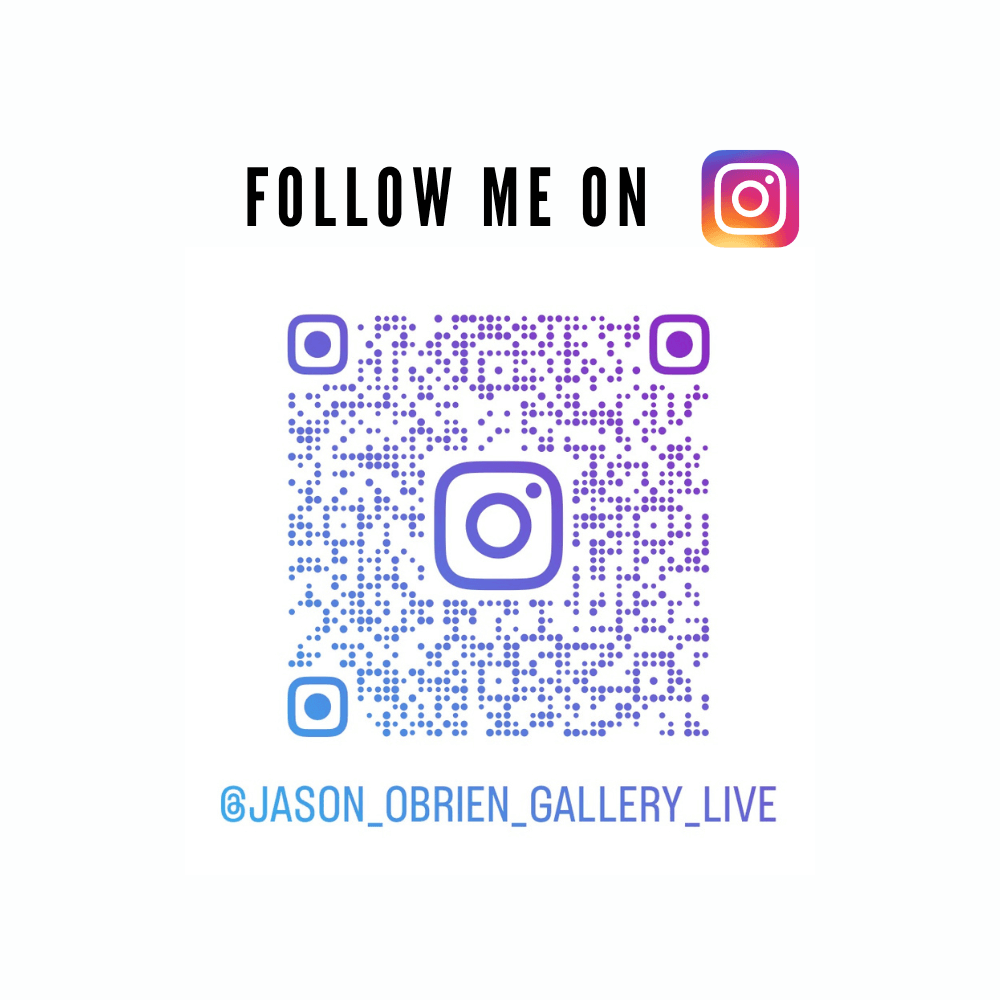 SCAN THE QR-CODE TO JOIN ME ON INSTAGRAM!
Scan the QR code to join me on Instagram (@jason_obrien_gallery_live) to see posts of work in progress and the release of new limited-edition artworks and products available for purchase. As an Artist your engagement and support is greatly appreciated and I look forward to you joining my journey.
Testimonials
"Captivated by Rainbow"
"Jason O'Brien is one of the most important, and prolific artists of our time, whose work is filled with depth, and a multitude of nuances."
Deidre Berry - Author, Screenwriter - Riverside, Missouri
"I Absolutely love them..."
"I purchased two of Jason's prints (Rainbow and Found in Translation) and I absolutely love them! They are simply beautiful on the entrance wall in my home. I was really pleased with the professional on-line purchasing process."
R. Levine - Katy, TX
"Moved at first site!"
"As an artist and painter myself, there has not been many times that I have been moved to purchase a painting of another artist however, I remember the first time that I saw "Black Cotton", I was so moved that I didn't hesitate to reach out and purchase the first print when it was released!"
Micheal Lambie - Micheal Lambie Interiors Inc., TV Design Expert - Toronto, Canada